"Emotion is the chief source of all becoming-conscious. There can be no transforming of darkness into light and of apathy into movement without emotion." - Carl Jung
Early Bird Special
Sign up before December 30th 2017 and pay only $695 (Normally $880)
February 23—25, 2018

Friday 4pm—8pm
Saturday 8am — 5pm
Sunday 8am — 3pm
Marquis Lofts on Sabine
150 Sabine Street
Houston, TX 77007
This is an advanced training, yet most levels of coach (or person using coaching skills) can benefit.
All attendees must:
• have completed at least 30 hours of coach specific training
• be fluent in the English language
• be open to experiment with new experience
For maximum instructor to attendee engagement
there is very limited seating (8). 
Engage your clients' emotions through powerful coaching tools.
No matter whether you coach in business or personal environments, you are working with human beings and emotions will be part of your coaching engagements. 
In this highly experiential coach training module you will learn ways to help your clients with life's inevitable losses, disappointments, hurts and uncertainties—while staying within the ICF coaching parameters.
First we will guide you to become more aware of your own emotional responses, expanding on your self-awareness and strengthening your ability to self-manage. We then teach you ways to support your clients through important feelings so they can move forward with new awareness, clarity and confidence. We encourage compassion and presence, and being fully with your client, without becoming overpowered or enmeshed in their experience.
A new way to frame emotions so they deepen your clients experience.

Practical understanding of the line between coaching and therapy.

Why other people's emotions can be so uncomfortable and why they're so important for transformation.

What Emotional Intelligence (EQ) is and how to raise it.

Powerful dialogue techniques to engage client emotions through.

How to help clients complete unfinished business.

Helping clients use their feelings to move forward with new awareness, clarity and confidence.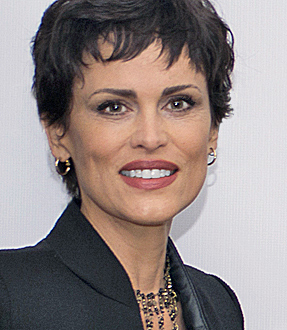 Justina Vail Evans, MCC CHt, draws from the ICF Core Coaching Competencies,
the Grief Recovery Method, NLP (Neuro Linguistic Programming), transpersonal hypnotherapy, energy therapy (Emotional Freedom Technique and EMDR), and Gestalt methodologies, as well as emotion and sensory access methods from the Lee Strasberg Theater Institute. Read about Justina HERE