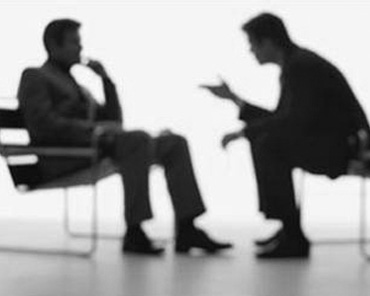 Mentor coaching is a combination of coaching and mentoring provided by a master coach to another coach. Through coaching, giving advice, and sharing experience, your mentor coach assists you with your coaching skills. Mentor coaching can raise your level of awareness of your unique coaching style, what is working and what is not, and can bring to light the things you have fallen back on when times get tough. Your mentor can then help you find new and more powerful ways to approach the coaching engagement and build on your skill set as a masterful coach. Mentor coaching is also required in order to obtain ICF (International Coaching Federation) certification (see ACC, PCC or MCC).
The International Coaching Federation defines mentor coaching as "providing professional assistance in achieving and demonstrating the levels of coaching competency demanded by the desired credential level sought by a coach-applicant (mentee). Furthermore, Mentor Coaching means an applicant (mentee) being coached on their coaching skills rather than coaching on practice building, life balance, or other topics unrelated to the development of an applicant's coaching skill."
One-to-One Mentor Coaching
1 hr Private One-to-One Mentor Coaching session fees:
• PCC Mentor Coach US $180 per hr
• MCC Mentor Coach US $210 per hr 
$80 per 1.5 hrs Group Mentor Coaching session
STARTS again September 2020. 
"Being mentored was probably my favorite thing about the whole program. It was hugely powerful and made a big difference in my coaching... and even in my personal development."
"Each session I have attended has provided learnings that make me a better coach. Honestly, I am going to miss this when I'm finished as I have learned so much and would like to continue learning. Thank you!"
NOTE: If you are applying for an ICF certification or are renewing your ACC credential, you must complete 10 mentor coaching hours—3 of which must be one-to-one and up to 7 of which can be group. 
Private, one-to-one mentor coaching takes place via phone or online video conferencing.
• You have your own personal mentor coach
• The sessions run one hour each
• The first 30 minutes consists of listening to your coaching recording
• The second 30 minutes is spent in direct feedback and mentor coaching.
For more info. see the FAQ below and go to our "contact" page for any questions.
We provide 3 online group mentoring sessions per month (click on the "See Calendar and Sign Up" button to the left for dates).
• You must have completed at least 30 hours of coach specific training to enroll.
• The sessions run 1.5 hrs each.
• The groups consists of 10 mentees or less.
• It is webinar-style.
• One person brings a 30-minute recorded coaching session to each mentoring session.
• We will give out assignments to three coaches per month to bring coaching session recordings to the mentoring sessions. We will provide a release form that you can use for your clients/coachees.
• As a group, we will have confidentiality agreements regarding content and safety for the coach and client. 
• The first 5 minutes of each session will be logistics, observer assignments, and confidentiality agreements.
• The next 30 minutes consists of listening to the coaches recording. All attendees are asked to be active observers, with each assigned a specific observation.
• The next 30 minutes consists of the coach and mentor in one-to-one mentor coaching.
• The next 25 minutes consists of attendees sharing specific observations. There will also be a Q&A within the whole group
REFUND POLICY
An automatic refund will be provided to you for group mentor coaching if you cancel at least 48 prior to the session. We will provide a coupon refund if, for any reason, we can't hold the session.
We do not refund session coupons in any of the following scenarios:
• If you cancel within 48 hours of the session time.
• If you are 'locked out' of a session because you were late.
• If you have lost your registration confirmation email and don't have the session link.
• If you have technical issues and are unable to hear or see the session or are dropped from the session. We recommend using a computer with good internet connection or a landline if you are going to phone in. Cell phones, public wifi, iPads, and weak internet connections are not recommended for attendance to these sessions.
Frequently Asked Questions
Mentor coaching is for those with at least 30 hours of coach specific training and is beneficial for both novice coaches just finding their way, and intermediate or advanced coaches who want to reach a deeper level in their practice.
For those who are seeking an ICF credential, 10 hours of mentor coaching is required prior to application, at least 3 of which must be one-to-one hours. Many people choose to take all 10 hrs as one-to-one in order to be ready for the performance exam, but some prefer to mix it up with group mentor coaching hours.
Envision Faculty members are all ICF credentialed PCC or MCC level coaches. Please take a look at our roster of Mentor Coaches by clicking on the button under "One-to-One Mentor Coaching" in the top left column of this page. Justina Vail Evans, MCC CHt is the primary mentor coach at Envision Coach Training and, unless otherwise arranged, will work with you in the Group Mentor Coaching sessions.
One-to-one Mentor Coaching takes place via phone/online conferencing. Each Mentor Coaching Hour consists of listening to a 30-minute pre-recorded coaching call with you and your client, then 30 minutes of direct feedback and mentor coaching.
Group Mentor Coaching details can be see in the above tabs under "we offer 2 options"
Note: Please make sure your coaching session recording is no longer than 30 minutes as this will ensure you receive the required 30-minute time in feedback and mentoring.
▪ $180 per hour of One-to-One Mentor Coaching with a PCC coach
▪ $210 per hour of One-to-One Mentor Coaching with an MCC coach
▪ $60 per 1.5 hr Group Mentor Coaching session
Note: If you are taking our ACTP Program your 10 hrs mentor coaching is included!
Please choose paid clients or people you are coaching pro bono for your recordings. We require that you do not coach family members, close friends or other coaches.
Note: You must obtain written permission from your coachee/client to record. Standard release forms are available through us for this purpose, so please ask if you need any.
If you have at least 30 hours of coach specific training your mentor coaching can start as soon as you are ready. Just sign up via our secure shopping cart (buttons on the left) and we'll get you started!
Note: For one-to-one sessions, please schedule each appointment after—not before—you have made your 30- minute audio recording for that appointment. This ensures that you are ready and minimizes possible rescheduling. Please also send your audio recording file to us at least 24 hours prior to the appointment time.
Because technology changes with each day, and every coach has different needs, we don't offer recommendations for audio recording equipment or methods. This is something you will need to research and decide on your own. When you do make your choice, please be aware that we require digital audio files in one of the following formats:
▪ m4a
▪ MP3
▪ WAV
▪ mp4
▪ au
Again, Please make sure your coaching session is no longer than 30 minutes as this will ensure you receive the required 30-minute time in feedback and mentoring. The recording must be audible (both coach and client) for the session. If the recording is not audible at the time of the session, it will not be accepted and the session will be forfeited.
Once you have paid for your mentor coaching session(s) online we will set up and send a link to a secure online folder onto which you can load your audio file(s). At the time of the mentor session the recording will be played on our end so that both you and your mentor coach can hear it.
We recommend that you have some recent ICF Approved Coach Specific Training so that you are up-to-date on the required coaching competencies. We also strongly recommend that you record a number of sessions prior to signing up for mentor coaching so that you can listen to and score yourself on those competencies. Being your own mentor coach first will help you to improve your skills and help you prepare for the next level!